Introduction of ripple cup
The ripple cup, a high-grade disposable paper container used for daily drinking, is in the shape of a mouth cup, and the outer layer is a neatly arranged corrugated paper cup wall, which has a very strong heat insulation effect and is a further step on the basis of disposable paper cups. Improved new paper cup.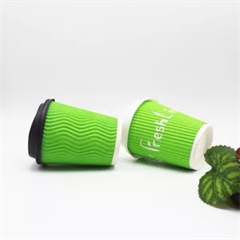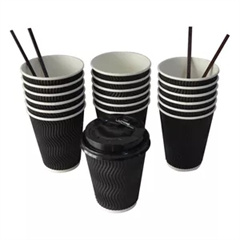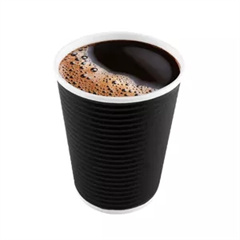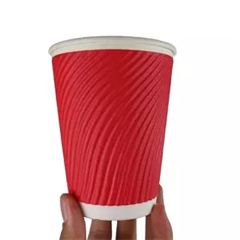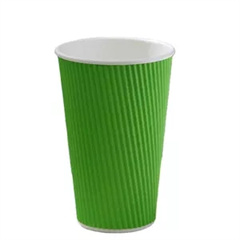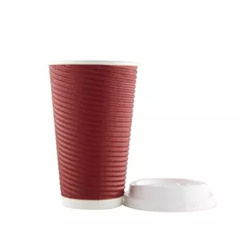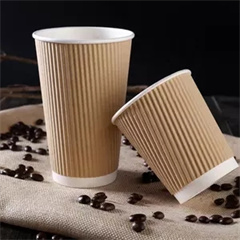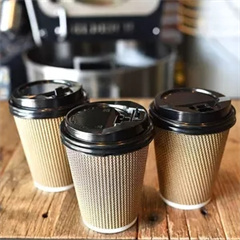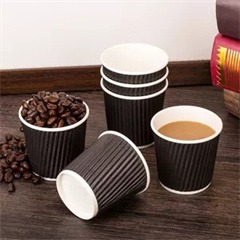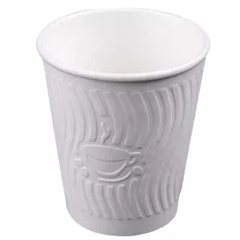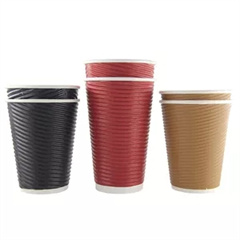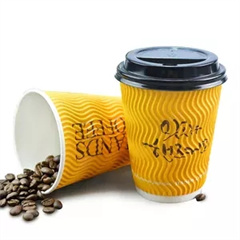 Material and common specifications of ripple cup
[Material of the ripple cup]
Ripple cup usually consists of coated paper cup paper and corrugated paper. The commonly used coated paper in the ripple cups is divided into double-coated paper and single-coated paper. The thickness of the coated paper is usually 218 grams to 300 grams. The thickness of the corrugated paper needed for the ripple cup ranges from 280 grams to 340 grams.
[Common specifications of ripple cup]
Ounce (OZ): 4.5OZ, 6.5 OZ, 9 OZ, 12 OZ, 16 OZ.
Capacity (ML): 150ML, 200ML, 250ML, 300ML, 350ML, 500ML.