As a professional paper cup manufacturer, we can not only customize any paper cups, but also custom various soy milk cups, coffee cups, beverage cups with lids and sleeves.
Introduction of hot cup lid:
1. The open mouth of the small groove is for hot drinking such as coffee, to prevent burning your mouth with a straw, and you don't have to bother to open the lid of the paper cup to take a sip, which is usually the way to drink.
2. A small mouth can be torn on the lid, and then you can put the stirring rod into this small mouth, you can drink coffee directly, it is very convenient to cover, and will not spill out.
3. There is a hole a little bigger than a pinhole in the lid, and that small hole is a vent.
Introduction of cold cup lid:
Cold drinks usually open the lid and drink directly. The lid of the cold drink cup is generally designed with a cross hole for easy insertion of the straw.
Different hot cup lid and cold cup lid diameter sizes can be customized.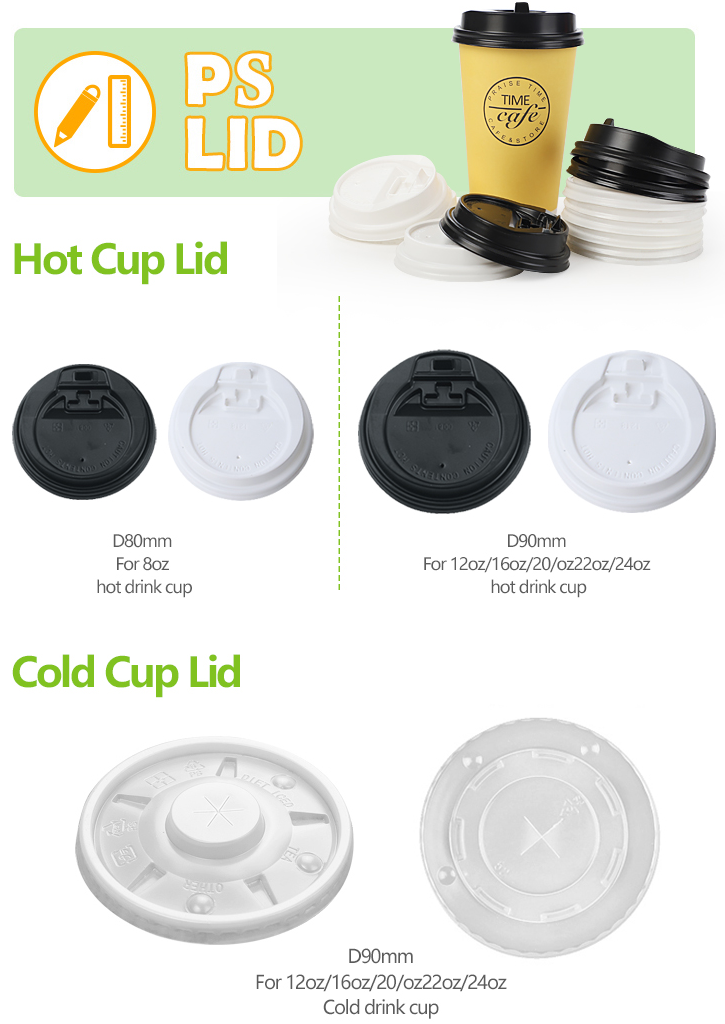 The paper cup sleeve is easy to handle, has good heat insulation effect, and prevents dumping after the paper cup is filled with tea and becomes soft. In addition, we can also custom print various patterns and logos on the paper cup sleeves.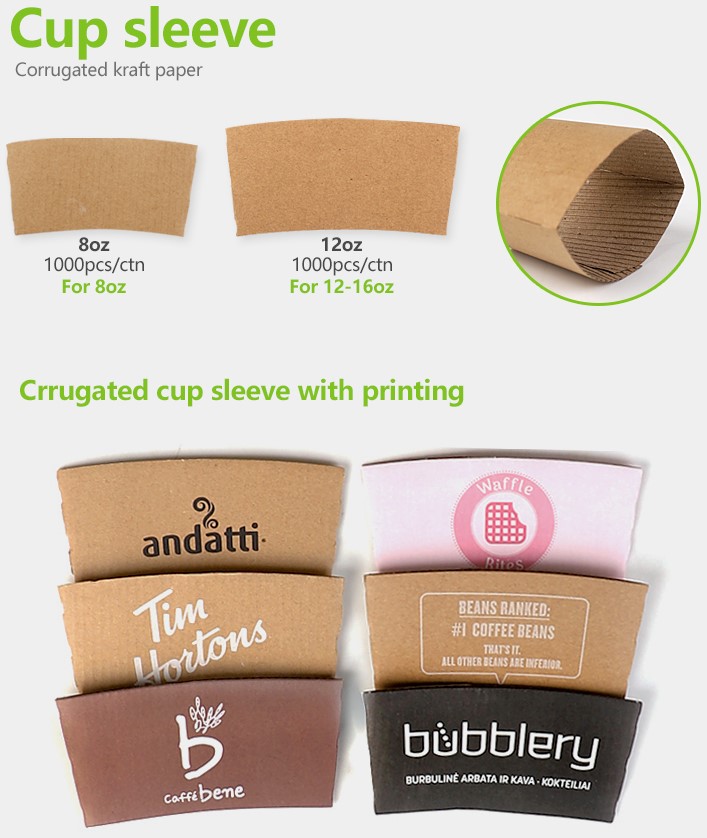 As a professional paper cup manufacturer, we can custom cup lid & sleeve according to clients' requirements. Please kindly send us an email for getting more customized information.