Incorporating paper bags into your eco-conscious lifestyle is a great way to reduce your environmental impact and promote sustainability. Here are several ways you can integrate paper bags into your daily routines and practices:
Reusable Shopping Bags:

Carry reusable paper bags or cloth bags with you when shopping. This reduces the need for single-use plastic bags and helps conserve resources.

Bulk Food Shopping:

Use paper bags to purchase bulk foods like grains, nuts, and dried fruits. This minimizes the use of plastic packaging and reduces waste.

Composting Collection:

Use paper bags to collect kitchen scraps for composting. The bags can be added directly to compost bins, and they will break down naturally.

Lunch and Snack Packs:

Pack your lunches and snacks in paper bags instead of disposable plastic bags. This helps cut down on plastic waste and is biodegradable.

Gift Wrapping:

Opt for creatively designed paper bags as gift wrapping. They add a personal touch and can be reused or recycled.

Home Organization:

Use paper bags for organizing items at home. They can hold magazines, craft supplies, or miscellaneous items in an eco-friendly way.

Art and Craft Supplies:

Store art and craft materials in paper bags. They can be easily labeled and organized while keeping supplies protected.

Gardening and Planting:

Utilize paper bags as biodegradable plant pots for starting seeds or repotting plants.

Party Decorations:

Create banners, bunting, or party decorations using patterned paper bags, reducing the need for disposable decorations.

Upcycling Projects:

Transform paper bags into DIY projects, such as scrapbooks, journals, and art pieces.

Trash Can Liners:

Use paper bags as liners for small trash cans or bins. This can reduce the use of plastic trash bags in your home.

Nature Explorations:

Take paper bags on nature walks to collect leaves, stones, and other interesting finds. This encourages a deeper connection with the environment.

Educational Tools:

Use paper bags for educational purposes, such as creating flashcards, organizing learning materials, or making storytelling props.

Picnics and Outings:

Pack snacks, sandwiches, and drinks in paper bags for picnics and outings. They are lightweight and can be responsibly disposed of after use.

Community Initiatives:

Participate in community events that promote eco-conscious living, such as neighborhood clean-ups or zero-waste workshops, using paper bags for collection and distribution.
By incorporating paper bags into various aspects of your life, you contribute to reducing plastic waste, conserving resources, and promoting sustainable practices. Your conscious choices have th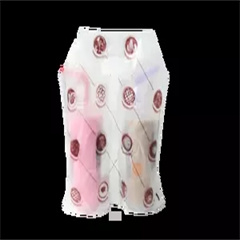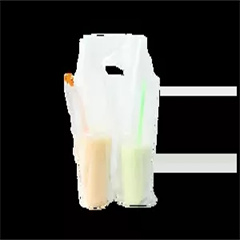 e potential to inspire others to adopt eco-friendly habits and collectively make a positive impact on the environment.